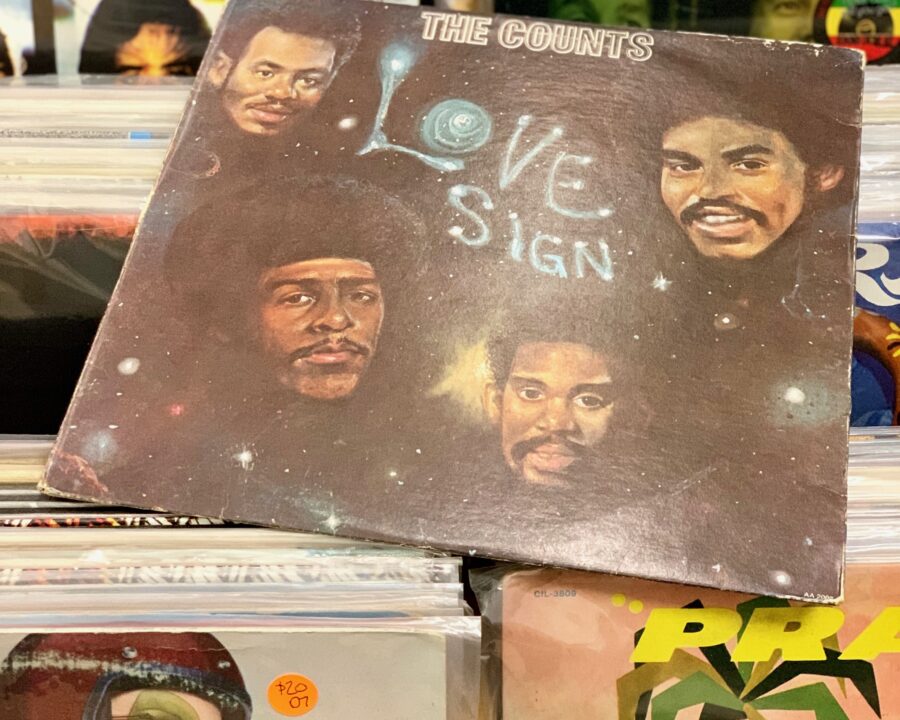 The follow-up to their 1971 funk-laden Westbound release "What's Up Front That – Counts", this 1973 offering expands on their heavier material towards a spacey Jazz-based groove that is reminiscent of Lonnie Liston Smith. The album includes the massive 9 minute long "Counts Medley", a stone cold instrumental jam and the ethereal and languid "Love Sign". The original LP was released in a gate-fold package with a stunning velvet-like drawing of a naked and definitely righteous Adam & Eve in paradise.  

Starting off in the Detroit area as basically an instrumental group, as the Fabulous Counts, the group often backed up various local singers, most notably Spyder Turner, and with the addition of Funk Brothers bassist Bob Babbitt of Motown fame.

The band then hooked up with producer Richard "Popcorn" Wylie (an early Motown recording artist whose career was later resurrected by the British Northern Soul scene), recording the R&B hit "Jan Jan" for Ollie McLaughlin's Detroit-based Moira Records in 1969. The song was such a big hit in Detroit that Moira's distributor Cotillion rush-released a full-length album "Jan Jan". The band dropped the 'Fabulous' from their name for their self-produced 1972 album, "What's Up Front That – Count".
The group then recorded three singles under a pair of pseudonyms for producer Marlin McNichols, calling themselves first Lunar Funk and then Bad Smoke. Later they cut two albums for theAtlanta, Georgia-based Aware, the above mentioned 1973's "Love Sign" and 1974's "Funk Pump". Though both albums made the Billboard R&B charts, the band broke up in 1976.  

The founding members of the group were Mose Davis (organ), Leroy Emmanuel (guitar), and Demo Cates (alto saxophone & vocals). The "Love Signs" LP also included Andrew Gibson on percussion and vocals. 
Tracklist: 


Love Sign – 7:52
Too Bad (You Don't Love Me) – 3:35
Just You, Just Me – 6:58
Riding High – 5:40
Sacrifice – 3:20
Counts Medley (Play It Again, Far Out, Counts Blues) – 9:35

You can listen to this stellar piece of Soul Funk at . . . 
https://www.youtube.com/watch?v=mXuhB4jVPmA