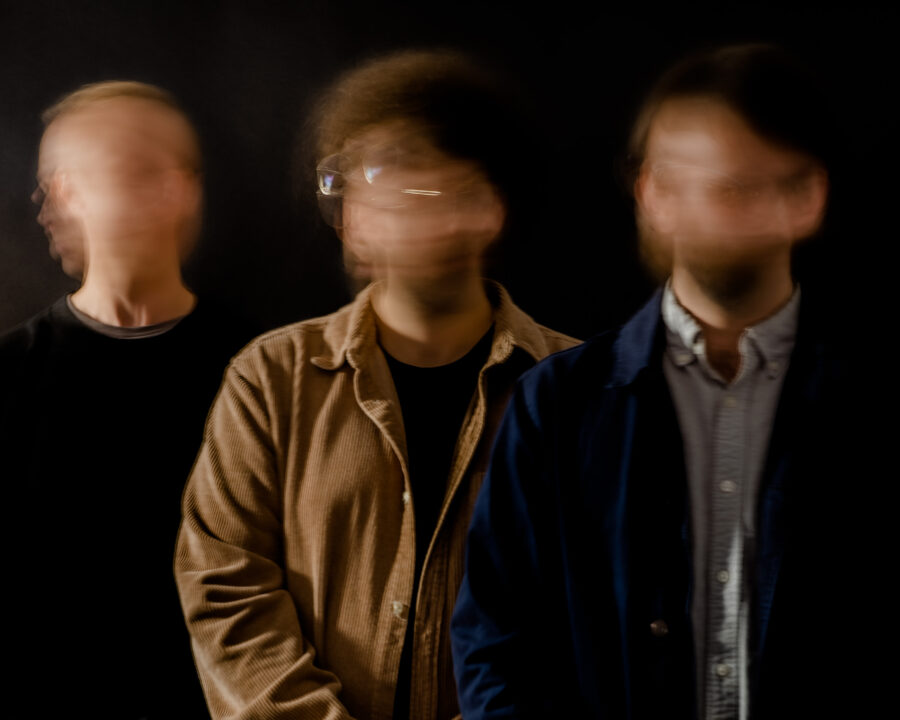 December 10, 2022
FLOCKS
Dorian's Presents
FLOCKS
Mxmryx
Live at 9PM & 11PM
Happy Hours 6-8pm Nightly
No reservations ~ 6pm – 2am
21+
$10 Cover after 8PM
Cincinnati/Chicago based three piece, FLOCKS, is unlike most musical groups today. Plying their trade as a jazz trained electronica group who straddle similar musical territories as BADBADNOTGOOD, Squarepusher, and Radiohead, the band is driven by a fascination with the possibilities of human interpretation of electronic sounds. They've managed to carve out their own unique sonic signature that encompasses a huge array of styles and influences, and listening to their material provides the rare experience where you are equally likely to hear glitchy electronica, tasteful and expansive modern jazz, calm and meditative ambient soundscapes, and all out overdriven explosiveness – or perhaps all of the above within one track!
After meeting during their studies at the College-Conservatory of Music at the University of Cincinnati, members Tom Buckley (drums/samples), Josh Jessen (synths/keyboards), and Stephen Patota (bass/guitar) soon found themselves collaborating regularly as working musicians and in different creative projects. Individually establishing themselves as some of the go-to session players in the scene, they soon were performing and recording across the world with such artists as Hi-Tek, Mark Mothersbaugh (Devo), Naytronix, Huntertones, Fareed Haque, WHY? and Deerhoof.The desire for a creative outlet of their own that allowed them to explore their interest in electronic textures and intricate beats led to the birth of FLOCKS, and they quickly created an album of material and road tested it with hometown shows and support slots. Gaining a strong fan base from their impressive live performances, they set out to record again. But, this time a global pandemic and lockdowns meant the tracks were composed layer by layer remotely rather than altogether in a room. Whilst it may have delayed the creative process somewhat, this certainly did not lead to any kind of decline in quality of the compositions. After joining together to rehearse the ideas that they generated remotely, they proceeded to work with one of their heroes, John Davis (NERVE),in producing their second full-length album.
Having meticulously crafted their musical voice with Davis in the studio, FLOCKS is committed to recreating this experience in live performance through the interaction of analog synths, electric bass, and acoustic drums replicating synthetic textures. Samples and the human voice also play a significant role in their approach to songwriting as they strive to create music that guides the listener through a variety of sonic landscapes. After catching the ear of electronica producer and visual artist Asta Hiroki, they connected and soon signed with his Folded Music imprint. The record You Were Probably Younger Then was released in August 2022 via Folded Music.
The band Mxmrys
(pronounced "memories") consists of Elijah Harris on guitar, Joshua Ross on drums, Kurt Shelby on bass, and Christian Swan on keys.
The Chicago natives met while attending The Chicago HS for the Arts (ChiArts), and formed the band in late 2019. Mxmrys tries to capture a sound that encapsulates their experiences growing up on the Southside of Chicago.