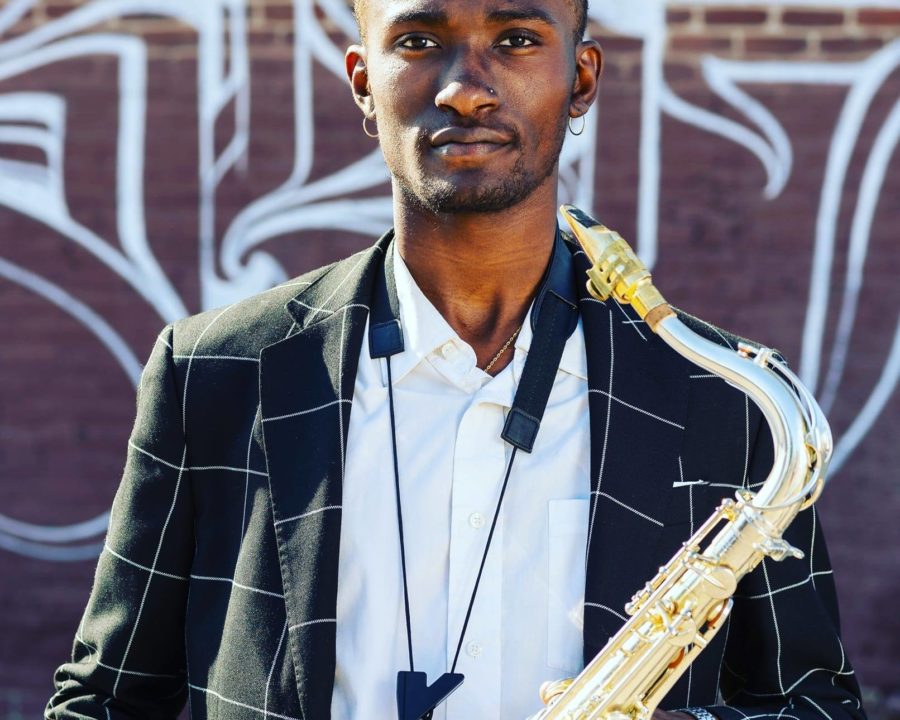 May 25, 2019
Take Cover! Isaiah Collier & the Chosen Few covering Roy Ayers' Everybody Loves the Sunshine
Dorian's Presents
Take
Cover!
Jazz Interpretations of Classic Records
featuring Isaiah Collier & the Chosen Few
covering Roy Ayers' Everybody Loves the Sunshine 1976 Album
Performing live at 9pm & 12am
$5 Entertainment Fee
—
To pay further tribute to the long-lasting legacy of of such a luminary talent as Roy Ayers, Dorian's Through the Record Shop (1939 W. North Ave.) is featuring a new series titled 
Take
Cover
: Jazz Interpretations of Classic Soul & Funk LPs. The series kicks off on Saturday, May 25 with Isaiah Collier and the Chosen Few covering the Ayers seminal classic album Everybody Loves the Sunshine. Released in 1976 through Polydor Records under his Ubiquity umbrella, the album  peaked at number 51 on the Billboard 200 chart and in 2016. Pitchfork placed the title track at number 72 on its "200 Best Songs of the 1970's" list.
The album's titled song has been sampled by such artists as Dr. Dre, Mary J. Blige and Common while also being been covered by D'Angelo, Ramp, Seu Jorge & Almaz and Incognito. As Ayers' notes in an interview with Dave Sampson . . .
"I was writing songs so fast in those days. I was recording at Electric Lady in New York, which had been Jimi Hendrix's studio. It was a beautiful, hot, sunny day and I just got this phrase in my head: "Everybody loves the sunshine." I started singing: "Feel what I feel, when I feel what I feel, what I'm feeling." Then I started thinking about summer imagery: "Folks get down in the sunshine, folks get brown in the sunshine, just bees and things and flowers."
It was so spontaneous. It felt wonderful. And I knew exactly how I wanted it to sound: a mix of vibraphone, piano and a synthesizer. We recorded it at night, so the sun was down, but the vibe in the studio was really nice. Pure vibes."
It was the fourteenth studio album of vibraphonist Ayers and it was the first that really broke ground in both the US and England where it became a standard in the Acid Jazz scene, helped in no part by the joyous title track which for many remains Ayers' signature cut.
Roy Ayers is often regarded as one of the greatest vibraphone players of all time. He began his career as a jazz player, releasing several albums with Arista Records before his tenure at Polydor Records, during which he progressed a new R&B style, slowly moulding the new Disco genre.
In 1970 Ayers formed the Roy Ayers Ubiquity, which recorded several albums for Polydor and featured such players as Sonny Fortune, Billy Cobham, Omar Hakim, and Alphonse Mouzon. An R&B-jazz-rock band influenced by electric Miles Davis and the Herbie Hancock Sextet at first, the Ubiquity gradually shed its jazz component in favor of R&B/funk and disco.  
The original LP includes the tracks The Golden Rod, Keep On Walking, You and Me My Love, The Third Eye, It Ain't Your Sign It's Your Eye, People and the World, Everybody Loves the Sunshine, Tongue Power and Lonesome Cowboy which will be given a Jazz twist by Isaiah Collier and the Chosen Few.
Isaiah Collier is a Chicago-based writer, arranger, and composer. An alumnus of the Jazz Institute of Chicago and The Chicago High School for the Performing Arts, Collier has worked and played with Chicago legends such as Willie Pickens, Delores Scott, Ernest Dawkins, Ari Brown, Dee Alexander, Maggie Brown, Robert Irving III, and Charles Heath IV, in addition to national and international artists Rene Marie, Chance the Rapper, Stefon Harris, Roy McCurty, Carmen Bradford, Carl Allen, Bennie Maupin, Bobby Broom, Quincy Phillips, Lisa Henry, Wyclef Gordon, Lewis Nash, and the AACM. He has played at festivals such as Chicago Jazz Festival, Monterey Jazz Festival, Englewood Jazz Festival, Sons d'hiver Jazz Festival, and International Jazz Day at the White House, and is a former fellow at The Brubeck Institute in Stockton, CA.
We here at Dorian's look greatly forward to this new series
Take
Cover
and will continue to further expand on its theme throughout the summer months. The series is put together by
Joe
Bryl
, Dorian's musical director.
Set times are 9 PM and midnight and there is a $5 
cover
 for the performance. The Chosen few will play Side 1 of the LP during the 9 PM set and Side 2 during the midnight set time.